client discovery
---
GHANA TELEVISION AWARD, An Institution that organises an event to award excellence in the Televion industry in Ghana and awards excellence in Television production in Ghana.
A trophy which is presented to winners will also serve as our logo, for Print, Trophy, Event, Website etc. A trophy that stands out unique and at the same time can mact established ones like the Emmys, Oscars, Grammys etc. No particular colour preference at this stage. The trophy could eventually be in gold or glass, probably.
industry discovery
---
After we get to know the clients needs and wants we start to find out more about:
who is the logo for (the audience)
who you're up against (the competition)

application discovery
---
Basically here we find out where the Design will be applied.. will it be a 3D logo?, A large facade logo? will it be for a magazine ?, a business card?, etc… By knowing such information it will help us determine more the design for the best possible outcome.
examples
sketching
---
Well.. no real detailed description needed here..

draft designs
---
By picking the best ideas generated form the previous step, development of the digital art will take place and from there we will choose the best design that will have the best chance of making our client stand out in the market.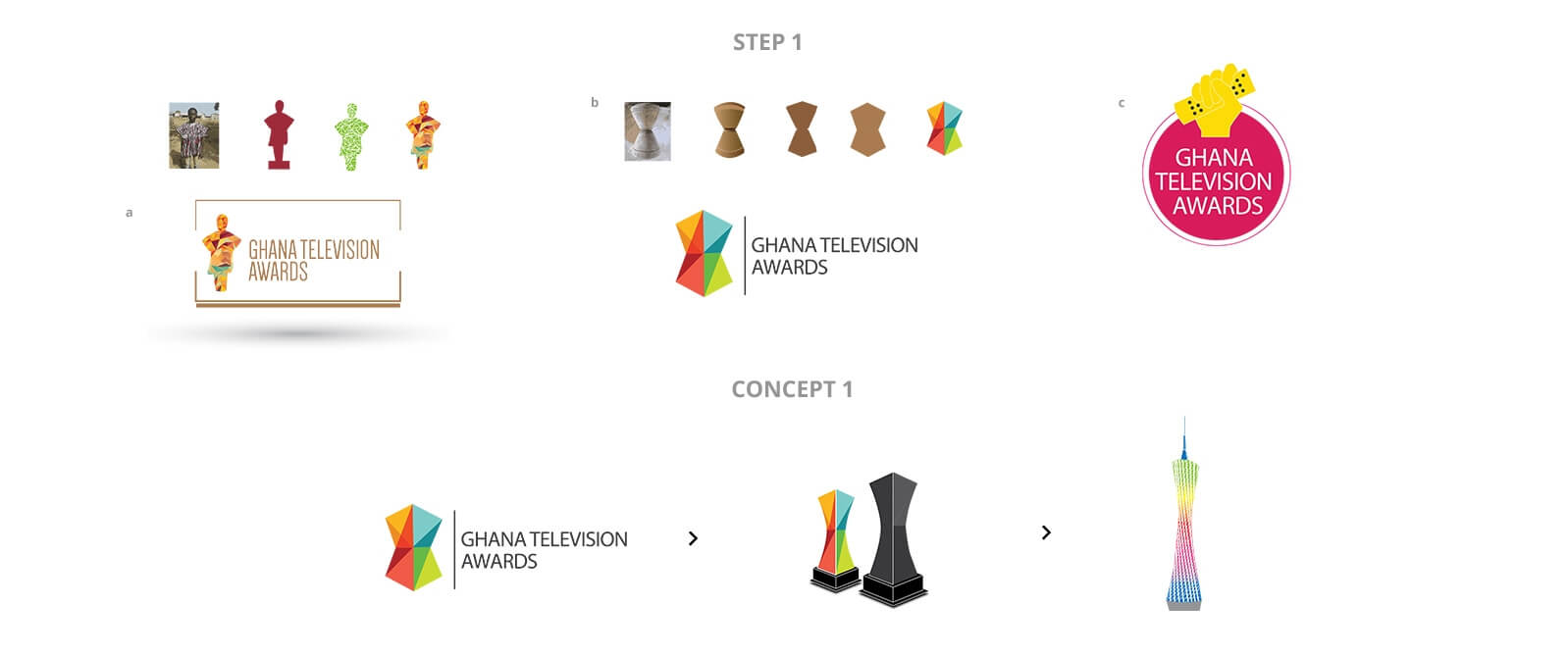 refinement
---
The tweaking and final touches of the drafted design.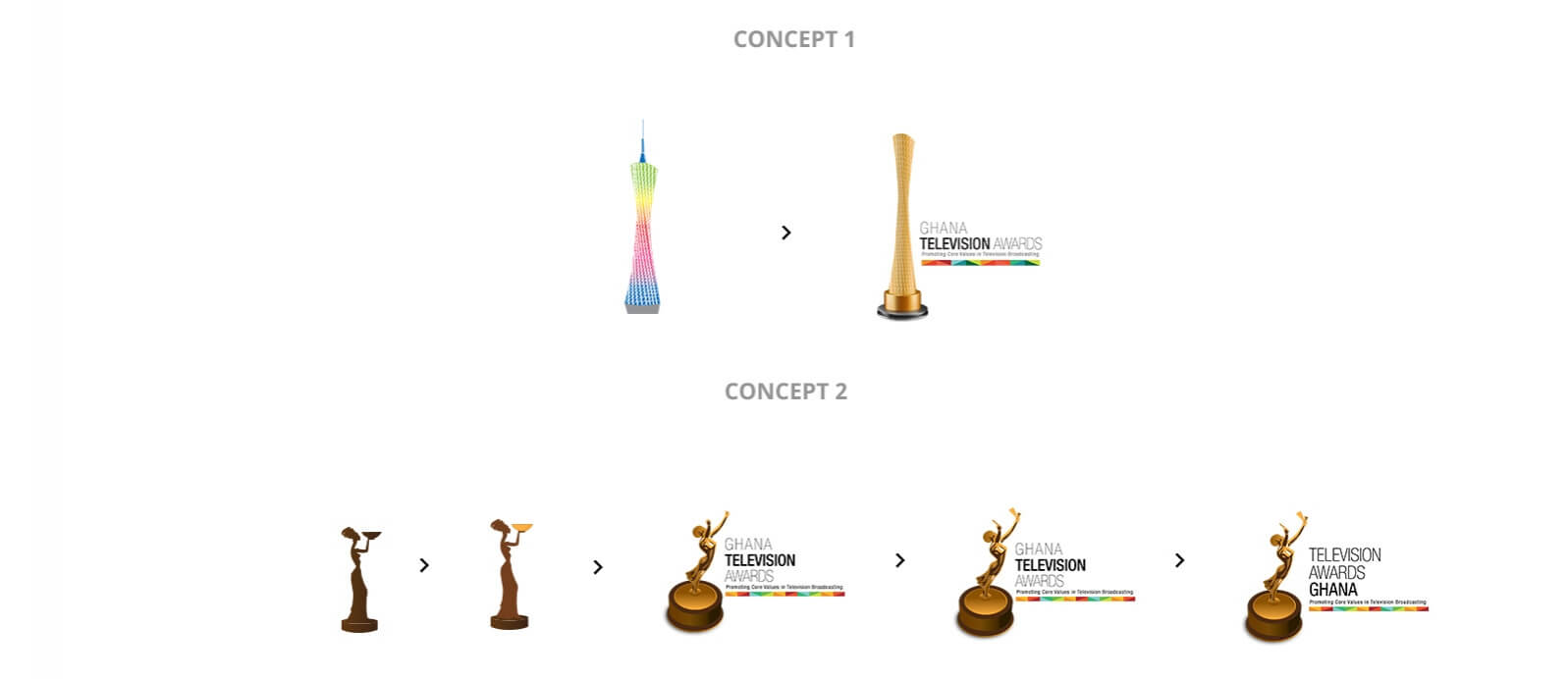 identity development
---
Our goal is to create a memorable brand identity for the organization that reflects its character and is consistent with its objectives.